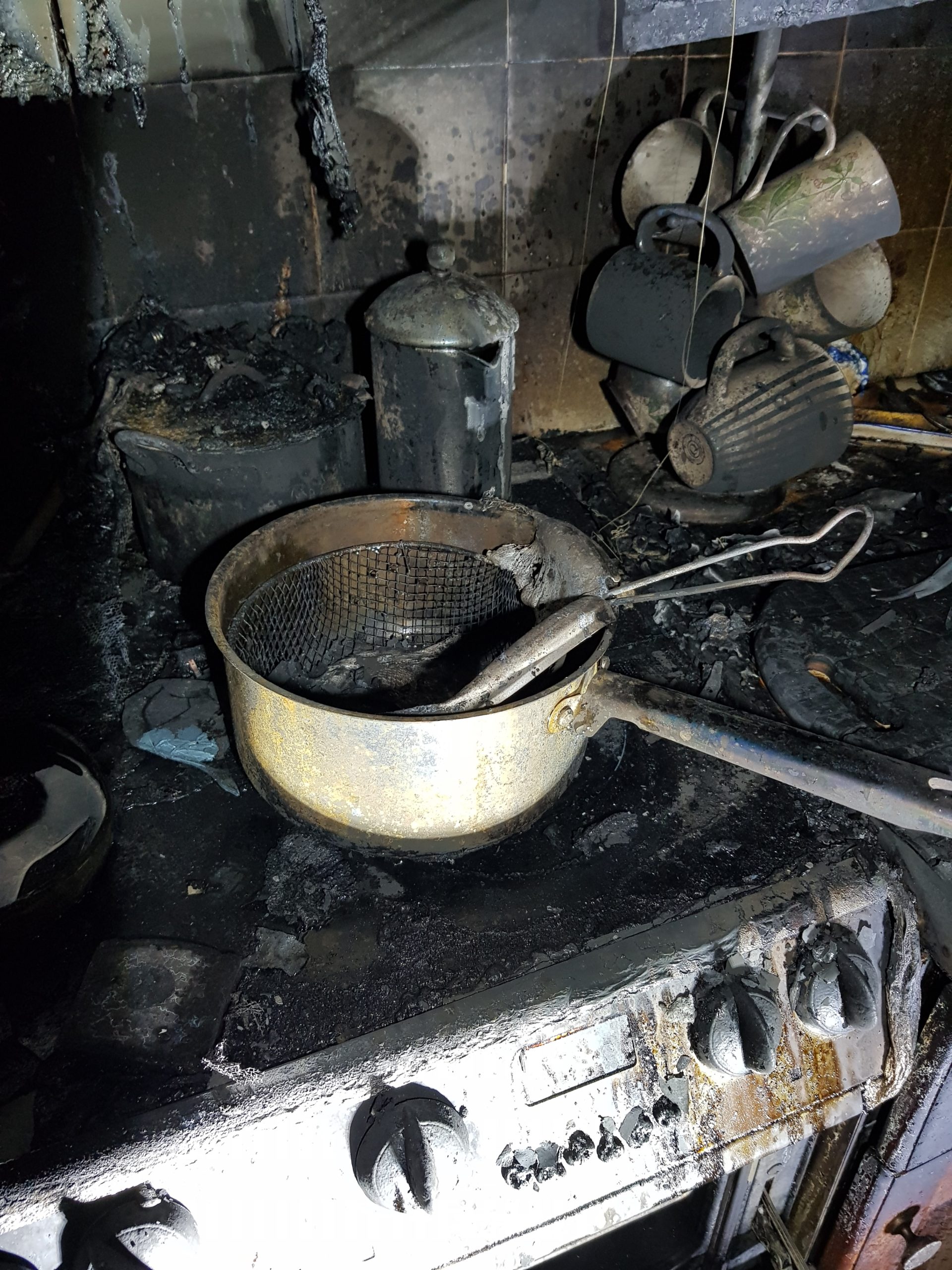 Date: 16th January, 2021
Firefighters are warning the public about the importance of working smoke alarms and the dangers of leaving cooking unattended after a serious kitchen fire in Palfrey Road, Bournemouth last night (15th January 2021).
Crews from Redhill Park, Springbourne and Westbourne Fire Stations were called to reports of a fire in a bungalow in Palfrey Road at approx. 9.45pm last night. On arrival firefighters found a well developed fire in the kitchen. Crews used two sets of breathing apparatus, one hose reel and a ventilation fan to deal with the fire. Despite firefighters getting to scene within 4½ minutes of the call being received by fire control operators, the fire still caused severe damage to the property.
Fortunately, a working smoke alarm activated in the property and alerted the occupiers to the fire and they were able to escape. The cause of the fire is believed to be a chip pan.
Station Manager Daniel Perrett said: "The occupants of this property had a lucky escape last night. They received an early warning to the fire and this enabled them evacuate quickly. I would strongly recommend using a thermostat controlled electric deep fat fryer when cooking as they cannot overheat. If you must use a chip pan, please take care when cooking with hot oil as it catches alight easily. If you need to leave the kitchen whilst cooking, take pans off the heat or turn them down to reduce the risk."
One occupant of the property was treated for smoke inhalation and taken to hospital by colleagues from South Western Ambulance Service.
Cooking fires make up half of all accidental fires in the home and it only takes one accident for a fire to start. More information on cooking safely can be found on the DWFRS website – https://www.dwfire.org.uk/safety/kitchen-safety/
Below is a link to 30 second FireKills Home Office video on cooking safety https://www.youtube.com/watch?v=W13uGoe76S8